ERI Organization celebrates opening of new Singapore headquarter office with ribbon cutting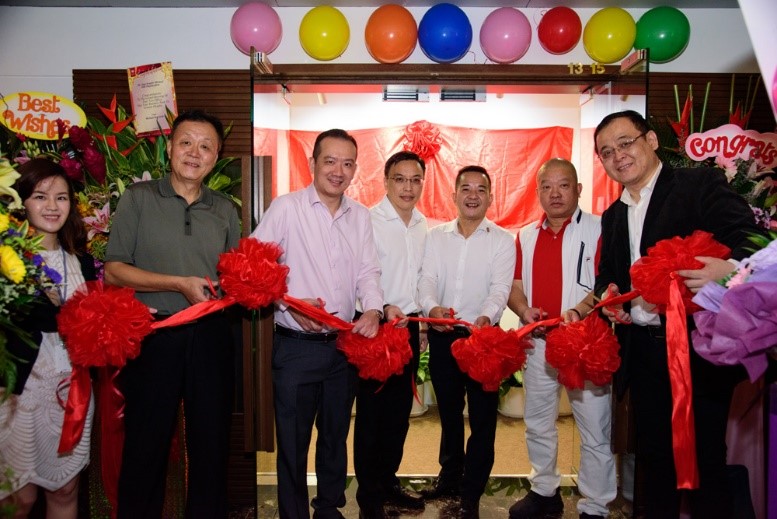 Renowned as a vibrant, financial and commercial centre, Tanjong Pagar located at CBD area is a haven for the MNCs and financial institutes, positioned as a premier quality business and lifestyle hub provides a mix of uses, comprising office, residential, retail and hospitality.
Within this area, ERI Organization Singapore team already served the commercial and business needs of both Singapore, Chinese and many overseas entrepreneurs for over 20 years.

On January 18th 2018, ERI Organization celebrated the grand opening of its newest office location in International Plaza by joining with the guests of honour to host a ribbon cutting. Many local civic, business and partnership leaders were on hand as the formal ribbon cutting ceremony took place to officially open the new office located at 10 Anson Road #13-15 International Plaza Singapore 079903
Our guests of honour are from: (listed in no particular order)
新加坡华侨银行OCBC(ALYSSA TAN YIN YI/SHERALYNN/YANG XIANG JIE/QUAN SHIYE)
新加坡大华银行UOB(STANLEY LIN/LEON/BRANDON/QUEENIEHUI/CHARLES/PATRICIS/NESON LOW)
新加坡瑞士信贷银行(吴丽英总裁)
林兴财律师楼 (林兴财大律师夫妇)
新加坡中国法律事务局(李明君律师、张晓丽律师)
RAJAH & TANN (CHEN XI 律师)
Deloitte 德勤新加坡(LAM CHIEN JU)
AIA友邦保险(MICHAEL SET)
ERA REALTY(ANGELA NEO)
新加坡致和化工(王志明董事长)
HENG SENG PAWNSHOPCO P/L(IVAN HO先生)
GREEN BUILDTECHNOLOGY (KEVIN LIZHAO KUN)
翱亚集团(JOHN,ALAN CHANG )
AG SINGAPOREJOHN WOO
新加坡华人头条(RICKY LI)
顺丰快递(PAUL ZHANG)
SENTRO WEB(MARTEN)
新中企业(殷峰董事长)
香港麦迪龙投资(MICHAEL TAM)
STEVEN TAN
SALLY CHOO
Koon ChowKhang (KPMG)
Kerwin Teng(KPMG)
Jeremy Chan
Lam Chien Ju
Chong ChengYuan
Amos Ng(Midas NSSG)
Dylan Tan(2iB Partners)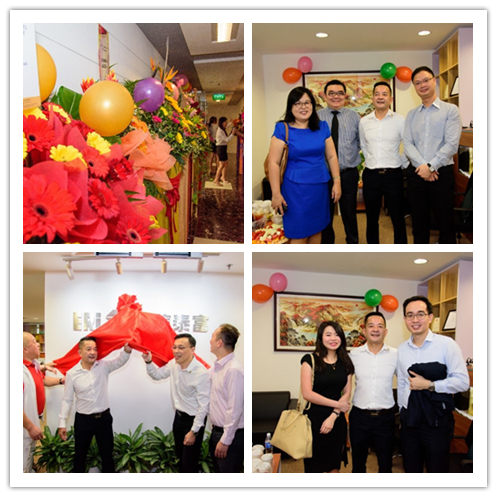 "ERI Organization is excited to be opening our 2nd office in Singapore to best serve the businessmen, investors, start-ups and different size of enterprises all over the world," said Michael Chen Songlin, president and CEO of ERI Organization. "The business and communication between Singapore and China is always in a dynamic and growing need and our team is looking forward to building the lasting relationships and provide the excellent service for them."

With the opening of this new office, ERI Organization now has offices in Singapore, Beijing, Shanghai, Shenzhen and Hongkong. By expanding its presence in these communities, ERI Organization is strategically positioned to combine its deep knowledge, expertise and experience of China, and ASEAN regions where it serves to provide the customized solutions for business, project, funding opportunities for their clients.

PREV:ERI Successfully hold "Singapore Enterprises Embrace Globalization—Entering China Market Summit"
NEXT:无
Partne with us
Opportunities for mutual prosperity