Singapore Tax Resident
Introduction to Singapore Tax Resident
When you earn foreign income from a treaty country, you may be subject to tax in that foreign country.
However, you may wish to claim the DTA benefits that entitle a Singapore tax resident to enjoy a reduced tax rate or a tax exemption in that foreign country.

To enjoy this benefit, you need to submit the Certificate of Residency (COR) to the foreign tax authority to prove that you are a Singapore tax resident.
1. Certificate of Residence (COR)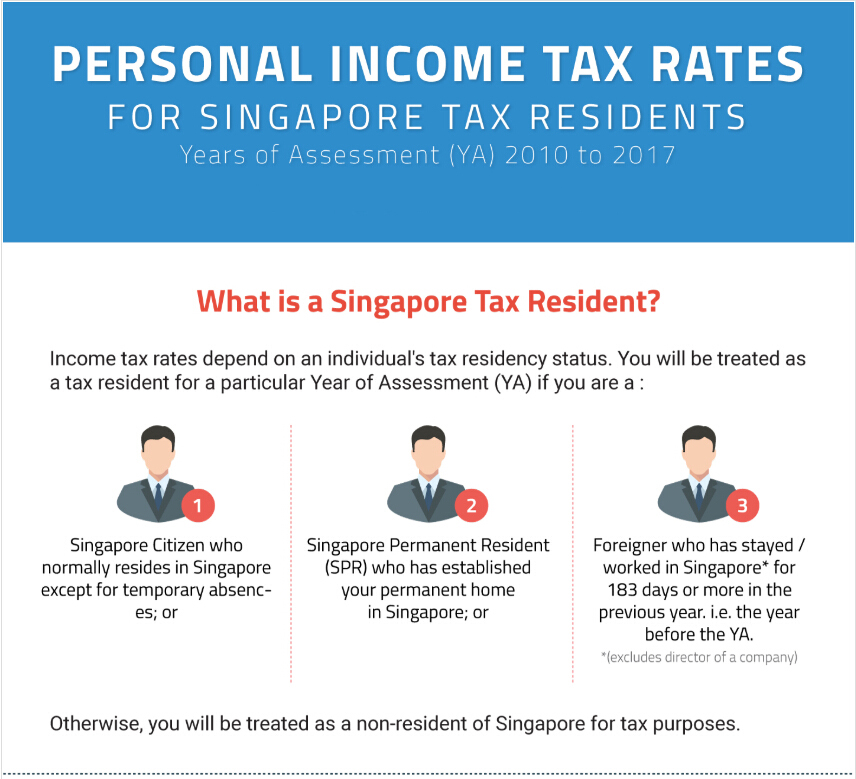 Singapore tax residents that derive income from other countries may apply to IRAS for a Certificate of Residence (COR). A COR is a letter certifying that a company is a tax resident in Singapore, i.e. controlled and managed in Singapore. Companies need this certificate to claim tax benefits under the DTAs that Singapore concluded with foreign jurisdictions. Jurisdictions that conclude DTAs with Singapore are referred to as "treaty partners".
2. How to apply for Certificate of Residence(COR)
Complete the Application for Certificate of Residence (Individual Tax Residents only) and submit to IRAS by email , post or fax .
This Certificate of Residence is a letter certifying that you are a tax resident in Singapore for the purpose of claiming benefits under the DTA.
IRAS will process your application within 7 working days of receiving the application and mail the COR to the company's registered address. Please allow up to 4 working days to receive it in your mail.Once your application is processed, a duplicate copy of the approved COR will be made available in mytax.iras.gov.sg. You will also have the option to print or download the approved COR.
3. ERI provides you a one-stop service for COR application
To apply COR for your company business, you can email us your needs and your business profile, and of course we'll assist you to apply according to your need and regulations
*(Original article by ERI,please cite ERI for repost. All rights reserved)
---
CONTACT US
contact us
Fill in the following form and our professional consultant will contact you within 12 hours!
Contact Duty Manager

Partne with us
Opportunities for mutual prosperity