CPF Application
What is Central Provident Fund(CPF)
In Singapore, the Central Provident Fund (CPF) is a compulsory comprehensive savings plan for working Singaporeans and permanent residents primarily to fund their retirement, healthcare, and housing needs. The CPF is an employment based savings scheme with employers and employees contributing a mandated amount to the Fund.
Employer and employee CPF contribution rate:
Contribution rates from 1 January 2018 for private sector and public sector non-pensionable employees being: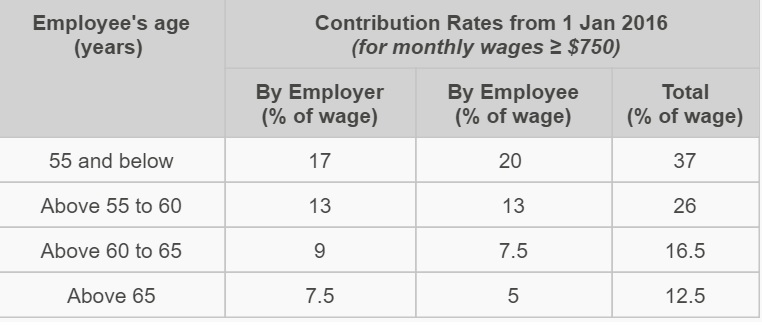 How to apply CPF account?
To apply CPF account for your company, you could make the service enquiries at service@erisingapore.com; and of course we'll assist you to apply according to your needs.
---
CONTACT US
contact us
Fill in the following form and our professional consultant will contact you within 12 hours!
Contact Duty Manager

Partne with us
Opportunities for mutual prosperity