Singapore Company Audit Service
According to Singapore Companies Act, all companies are required to prepare financial statements and director's report. If the exemption criteria are met, the company's financial statements will not need to be audited. Otherwise, the financial statements need to be audited by a registered public accountant.
Qualification Criteria
Currently, a company is exempted from having its accounts audited if it is an exempt private company with annual revenue of $5 million or less. This approach is being replaced by a new small company concept which will determine exemption from statutory audit. Notably, a company no longer needs to be an exempt private company to be exempted from audit.
A company qualifies as a small company if: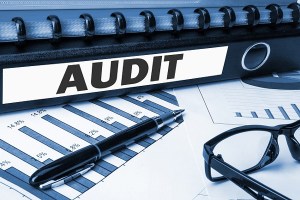 (a) it is a private company in the financial year in question; and
(b) it meets at least 2 of 3 following criteria for immediate past two consecutive financial years:
(i) total annual revenue ≤ $10m;
(ii) total assets ≤ $10m;
(iii) no. of employees ≤ 50.
For a company which is part of a group:
(a) the company must qualify as a small company; and
(b) entire group must be a "small group"
to qualify to the audit exemption.
Our financial statement audit approach is based on understanding our clients' business processes, goals, and strategies so as to enable us to identify and assess the risks that impact their business and achievement of goals. Our audit process is focused on value-add for our clients while at the same time, designed to comply with International/Singapore Standards on Auditing, International/Singapore Financial Reporting Standards and relevant national standards.

Our audit services include:
● Statutory audits
● Special reviews
● Other non-statutory audits
*(Original article by ERI,please cite ERI for repost. All rights reserved)

---
CONTACT US
contact us
Fill in the following form and our professional consultant will contact you within 12 hours!
Contact Duty Manager

Partne with us
Opportunities for mutual prosperity