S$1 Paid-up Capital Or S$1 Million Authorized Share Capital?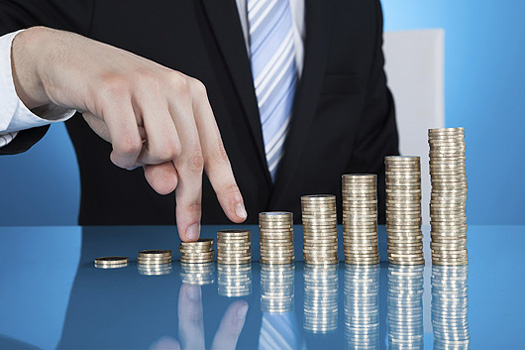 PAID UP CAPITAL, AUTHORIZED SHARE CAPITAL,
Many prospect/newly incorporated clients have these few common questions whenever they want to incorporate a company in Singapore...
1. What is the minimum Paid up Capital required to register a company in Singapore?
2. How much Paid Up Capital is enough for the business intended to be set up?
3. How to increase Paid Up Capital later?
4. Can director(s) withdraw the cash from the company bank account after injected into the company as Paid up Capital?
They appear to be simple questions, but can be technically complex and legally implicated if you have handled them incorrectly in the first place.
Let us explain to us in the following details...
6 pointers to take note :
1. is the total amount of shareholder capital that has been paid in full by shareholders. In other words, your investment & equity into the company.
2. Technically, the amount of start up capital is equivalent to the amount of cash you would need initially to start up the business ( eg renovation, buy equipment, rental deposits, etc ) plus the cash set up to fund the Cash shortages from business commencement up to the point of first Cash Breakeven. Cash Breakeven refers to Cash Revenue equals Cash Expenses.
3. The minimum required paidup capital when registering a Singapore company is S$1. It can be increased anytime later.

4. The procedure for increasing paid-up capital at a later date is as follow :
* first need to inject the necessary capital into your company bank account and send us a copy of the bank statement showing the capital injection.
* Upon receipt of the proof of capital injection, we will prepare the following documents that are required to be lodged with the corporate authorities:
- Extraordinary General Meeting (EGM)
- Ordinary Resolutions ( Authority to Issue Shares)
- Directors' Resolutions (Allotment of Shares)
- Letter to the Company Secretary
- Application of Shares
* Upon obtaining your signature on the above documents, we will be able to lodge them with ACRA and get an update company profile showing the revised paidup capital for your Singapore company.
5. Once the money is injected into your company as paid-up capital, the money no longer belongs to you but to the company. You will be able to use it only for valid business needs of the company. You cannot withdraw it for non-company expenses. In any case that you withdraw the money from the bank account of the Company for personal use, that will be treated as a loan from the Company.
6. After you have injected the money into your company as paid-up capital, you can start using it towards business purposes. There is no lockup period as such.
Feel free to contact us and we are at your service every step of the way!

BUY NOW & FREE Corporate Training!VALUE CNY1800!CLICK NOW!
ABOUT ERI
Founded in 1999, ERI is a professional services group that offers a one-stop solution and seamless services for our clients in audit, tax, accounting, advisory, secretarial, company formation, M&A, corporate structuring, asset evaluation, funding and listing. We are the No.1 ACRA Authorized Filing Agent entered China market, and Public Accounting Corporation; Headquartered in Singapore with offices in Shenzhen, Shanghai, Beijing and Hong Kong. With 20 years experience in serving 8000+ customers, We ERI is your reliable corporate finance manager! Meet your specific needs and Be with you every step of the way! Choose us for tremendous resources!
*(Original article by ERI,please cite ERI for repost. All rights reserved)
NEXT:无
Partne with us
Opportunities for mutual prosperity